DQCRANES offer gantry crane, overhead crane with high-performance lifting solutions, specifically designed to handle various specialty building materials, including marble, granite, etc. – all of which require reliable, high-performing cranes to ensure optimal safety and efficiency.
Our outdoor gantry cranes are designed for longevity and optimal safety, reducing the risk of common workplace accidents during the moving, storing, and handling of building materials such as glass, marble, granite, etc.
To withstand outdoor environments and appropriately manage delicate marble and granite loads, our cranes can be equipped with corrosion-resistant, weatherproof controls and enclosures, and our precision hoists can be used to carefully turn stones and lay them flat.
gantry crane for sale to Stone Industry in Angola
Falconi Marble Company, one of the Giants of the Mining and Natural Stone Industry in Angola, is preferring Double Girder Gantry Crane in their new investments. We are very happy to deliver and install our 35 ton gantry crane to Falconi's facility. Thank them very much for choosing us.
Type: MGO European Standard Gantry Crane
Lifting capacity: 35 ton
Working class: A5
Span: 11 meters
Lifting height: 8 meters
Power supply: 380v, 3phase, 50hz
Working duty: FEM 2M
Ambient temperature: -20~+40℃
Remote control
The following pictures are production, package and delivery of the 35 ton marble crane to Angola for your reference: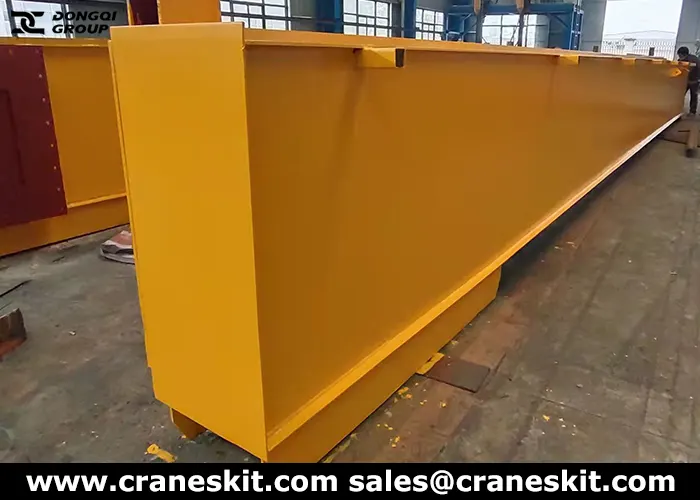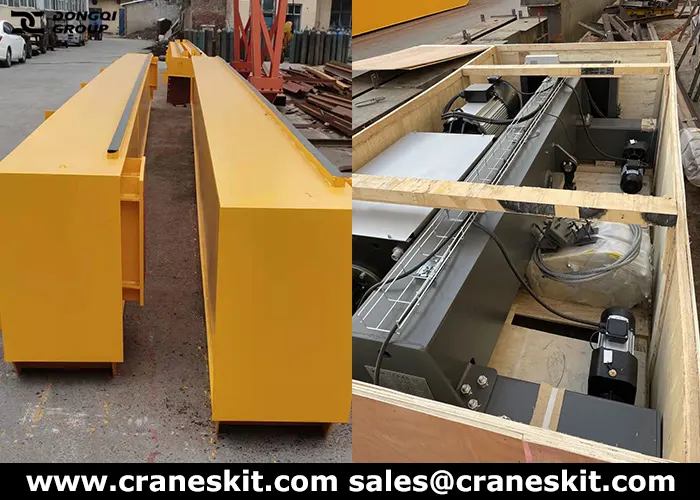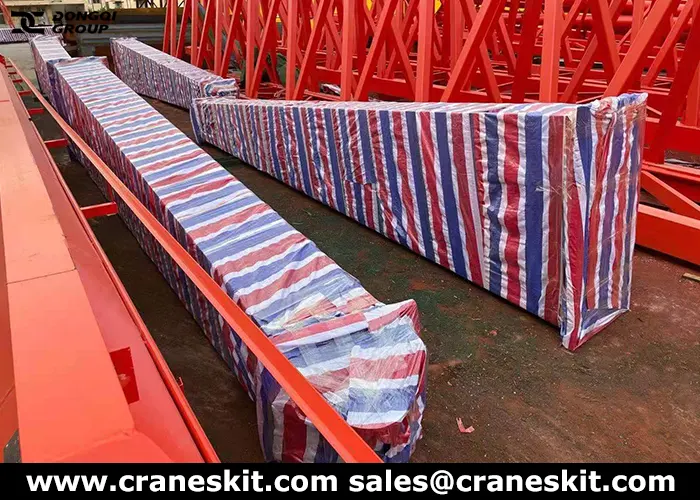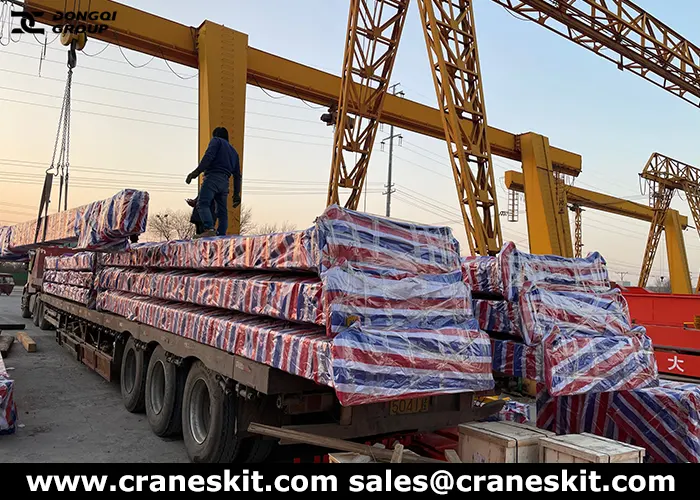 MGO gantry crane design features:
Adopt modularization design for lifting mechanism, FEM/DIN standard, light weight.
High-strength alloy-steel forging wheels.
Capsule cab with broad vision (optional).
Rectangular steel-pipe handrail.
Hard tooth surface reducer.
Power supplied by festoon cable for trolley.
World's leading anti-sway control technology (optional).
Advanced fabricated technology.
Low-energy and maintenance-free.
To learn more about our specialty handling and custom crane and hoist solutions, contact us today.
Marble, Granite Handling Solutions From DQCRANES
DQCRANES manufactures and supplies many types of gantry cranes for the marble and mining industry. Especially our double girder gantry cranes. Our professional design&solution team is proud to serve some of stone and building industry's most demanding material handling needs; whether working with marble, granite, or glass, our industry-leading crane designs guarantee optimal efficiency and safety.
35 ton stone handling gantry crane installed in Angola: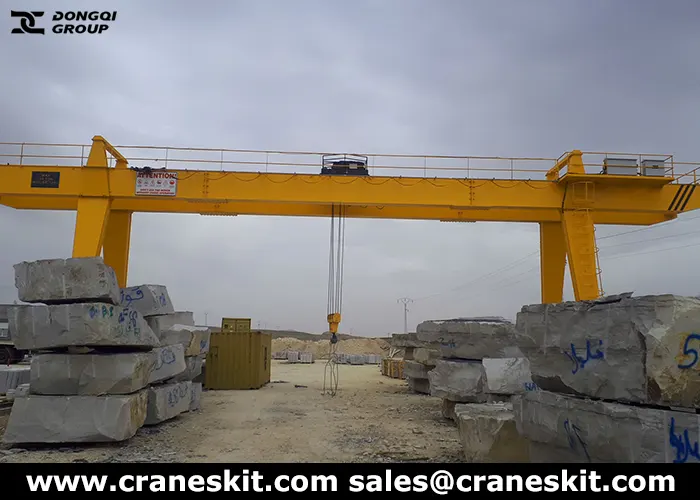 Choose right marble crane handling system from us!
DQCRANES offer versatile crane systems to utilize space and maxim safety of the marble handling.
What are the options for stone industry lifting?
Gantry Crane – Overhead lifting from a floor-based structure on wheels.
workstation crane – Overhead lifting for up to 2 Tons in a fixed area.
Overhead bridge crane – Overhead lifting on a dedicated beam built into the building's support structure.
Welcome to contact us, we are very pleased to help you determine the best material handling system for your applications and workplace.
https://www.craneskit.com/35-ton-marble-gantry-crane-for-sale-to-Angola.html